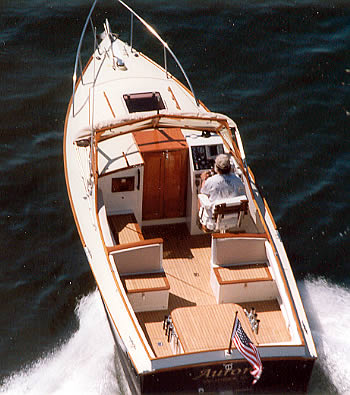 A Tyee cockpit designed for offshore sport fishing, water skiing, and family cruising. The owner spent the day with us, carefully laying it out with these things in mind. The cockpit features bare teak planking with varnished trim and margin planks. Note the 6 removable rocket launchers on the motor box. The owner fishes for stripers off Long Island.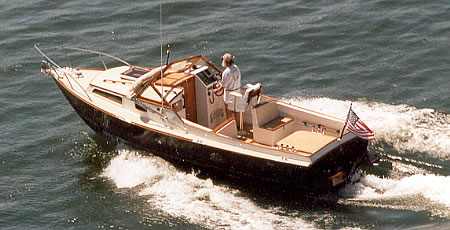 Here's another photo of Aurora on a slow plane. See how flat she rides at this low speed? David is standing in front of an optional Pompanette teak ladder back chair. All our helm chairs are on sliders. You get an excellent helm position either standing or sitting. It's amazing how many builders don't bother getting the helm position just right.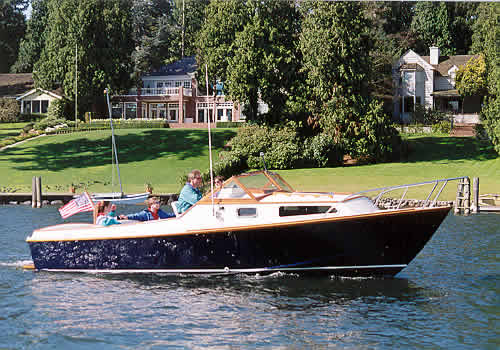 Our owners tell us that their Tyees are truly breathtaking when seen at the dock or underway. We hope you will agree. Here we see Aquila's fine bow making virtually no wave as she moves along at displacement speed.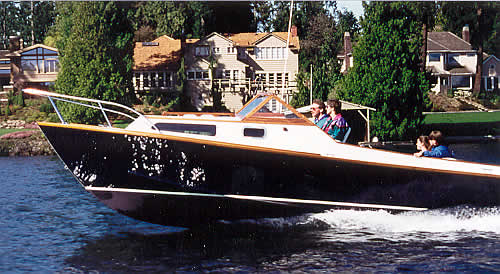 Then put her up on plane, and show off that shapely bottom and lovely wake. Go somewhere. The Vineyard? Friday Harbor? Cape Ann?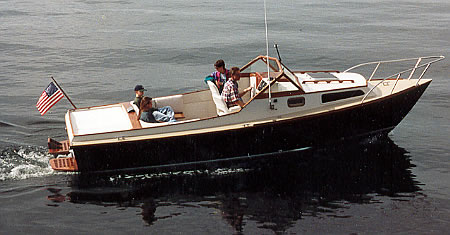 Here's a photo of Aquila from a similar angle to that of Aurora, above. This is a very different cockpit arrangement, for a different purpose. There are more photos of these cockpits on the interiors page. Note the custom teak swim steps.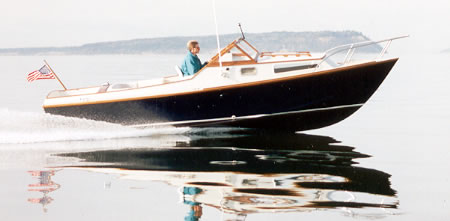 Aquila flying along on a calm day.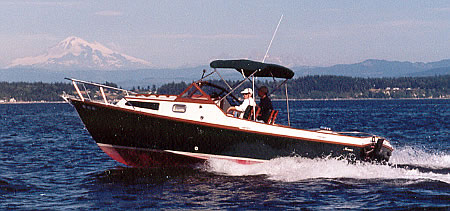 Here's Sheridan showing off the Bimini portion of her canvas. Some of our owners like to leave the Bimini up all the time to act as a sunshade. You can also see, once again, how her bottom shape reduces spray and then suppresses what little spray is generated.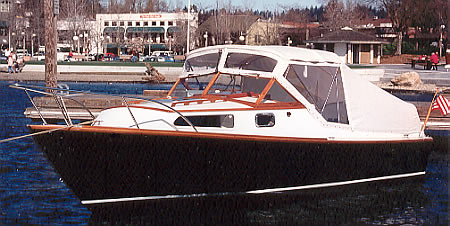 And Aquila returns to show us her full complement of canvas, rigged to keep the cockpit sleepers dry and private while cruising. This photo also does a good job of illustrating her classic lines, from a slightly different angle.