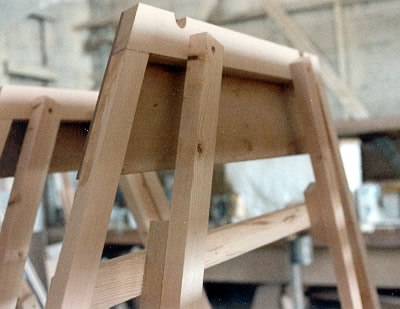 Berth area frames in the forecabin are set up. Note the jigging legs fastened to the aft face of the frame to hold the frame at the correct height.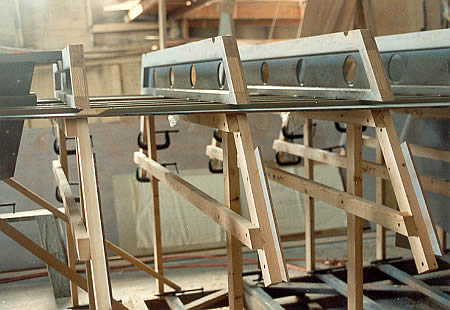 From the top of the photo down: epoxy-coated web frames between the cockpit sole and the bottom of the boat; cockpit sole stringers; the cockpit sole itself; the molds in the cockpit area to create the shape of the hull topsides.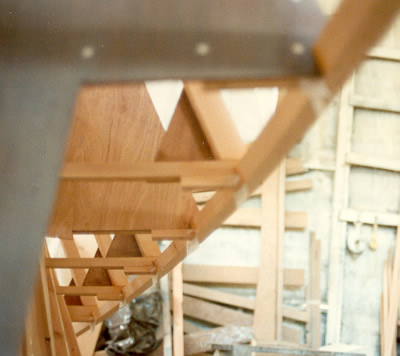 Installing the sheer clamps.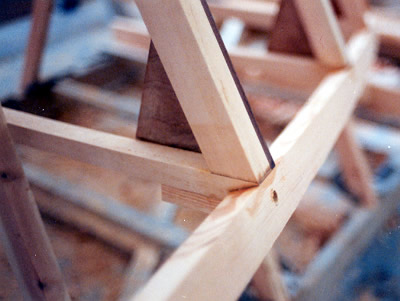 The sheer clamp is notched into the frames forward of the cabin bulkhead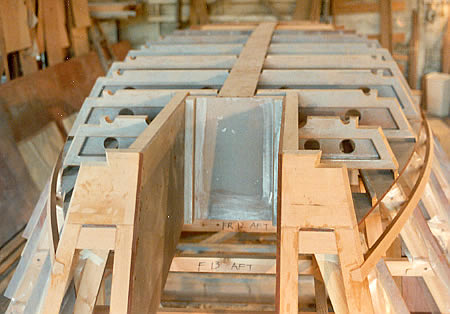 Hull framing seen from the stern, with motorwell and keel installed. Note the notches ready to receive the chines.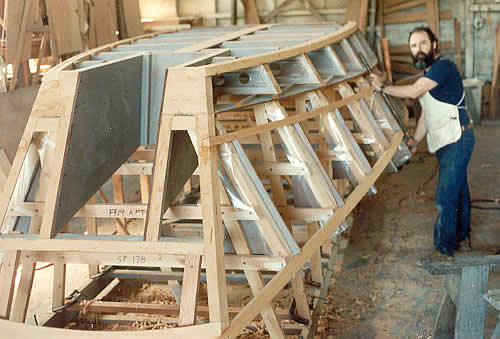 The chines and sheer clamps are installed.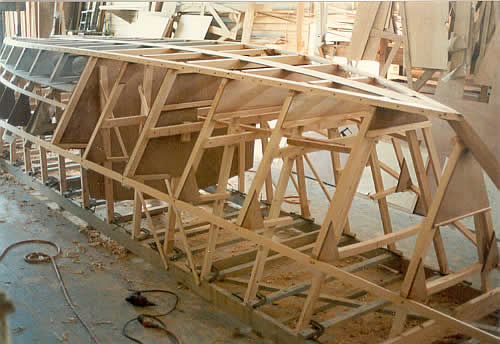 The boat in frame, ready to plank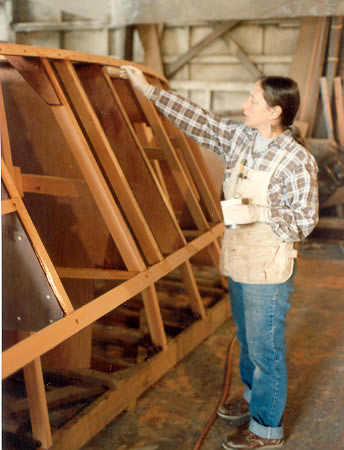 Pre-resining the endgrain before planking the topsides.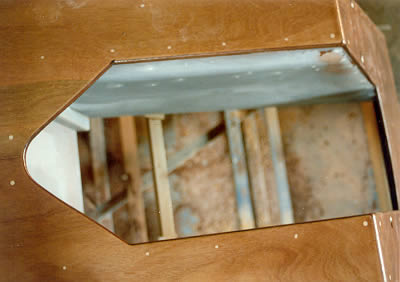 The bottom cutout in the motorwell to allow for the outboard lower unit.